Campsite photos
Campsite photos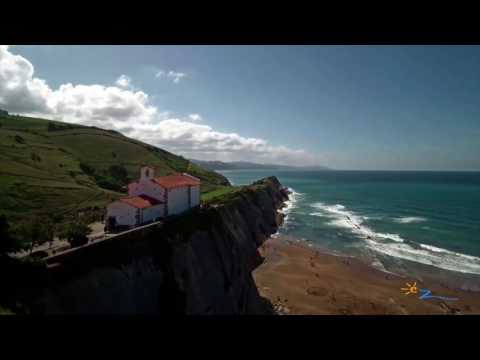 Camping & Bungalows Zumaia

Cat.1
General information
Camping & Bungalows Zumaia Cat. 1 is a brand new campsite, situated on the outskirts of the coastal town of Zumaia in Spanish Basque Country. Everything is very well maintained and the pitches are located on a level surface. Furthermore, the campsite is within walking distance of the beach and there are good bus and train connections to the attractive surfing town of Zarautz and the beach resort par excellence of Basque Country: San Sebastián.
Show more

Terraced campsite

The terraced campsite is located on a hill, so you are assured of a lovely view. The young vegetation offers little shade as yet. However, all pitches are demarcated and offer ample privacy. Like to take things easy? There are rental bungalows.

Beach between cliffs

The campsite has a large outdoor swimming pool with sun terrace and a toddler pool. If you prefer to swim in the sea, a lovely footpath will take you to the beach and the small town with its pleasant esplanade. The sandy beach of Zumaia is situated between impressive cliffs. Unfortunately, it is quite a climb back to the campsite.

Take-away meals

In addition to two outdoor pools, the campsite has a playground and a bar-restaurant with small menu. Take-away meals are available. At the reception you will find a limited selection of foodstuffs (also bread).

Excursion programme

The campsite offers an entertainment and excursion programme and there are several cycling routes. Rather prepare a day trip yourself? Wi-Fi coverage is available on 80% of the campsite. This means you can do some research on your laptop or tablet.

Brand-new sanitary equipment

The sanitary facilities are brand new and are kept neat and tidy. Please note: the road to the sanitary building has a slope. There are special provisions for the disabled with a wheelchair.