Campsite photos
Campsite photos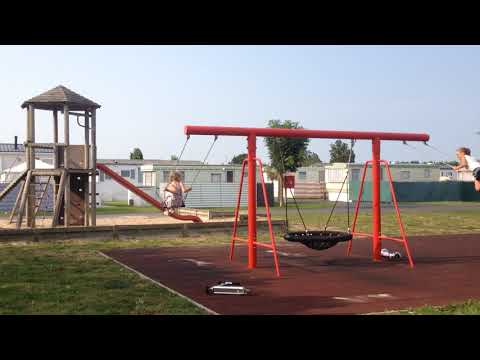 Campsite Warande

***
General information
Warande is a campsite under the gentle sun on the Belgian coast. The camping is mainly geared towards families wanting to enjoy the beach. The campsite itself is very quiet, with some play equipment for children, but no organised activities. The town of Bredene is within walking distance if you want a bite to eat or a drink.
Show more

Ideal location by the sea

Because of its ideal location, campsites in this area are side by side. Camping Warande, therefore, has other campsites on either side. The owners will welcome you in the brick reception building, cheerfully surrounded by red geraniums. The grounds look open and most pitches are located in full sun, although there are some pitches where you can sit in the shade of a tree. The campsite is quiet and attracts mainly beach visitors, who are not really interested in entertainment on the campsite.

Level, neat and quiet

You reach your pitch via compacted pathways. Some pitches are demarcated with hedges, but most pitches do not have this advantage. The terrain is nice and level with well-tended grass. In addition to caravans, motorhomes and tents, rental accommodation (mobile homes) can be found on a separate section of the campsite.

This is particularly suitable for families with growing children. In addition to the beach and the sea there are some fun playgrounds. There are petanque courts as well.

Close to the beach

To reach the beach, you have to cross the through road via a pedestrian and bicycle bridge. You then have to pass the dune belt. All in all it is less than 600 m.