Campsite photos
Campsite photos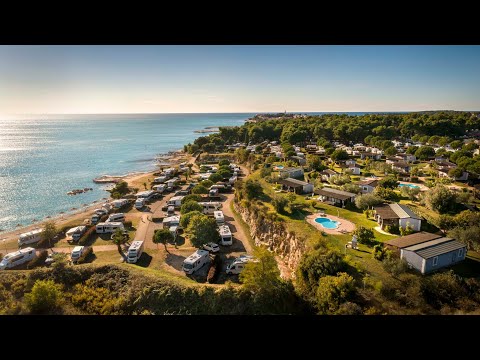 Aminess Sirena Campsite

****
General information
Camping site Sirena Aminess lies in a quiet location on a beautiful bay of the Adriatic Sea. This four-star camping site in Istria is a veritable camping paradise for those seeking peace and offers a splendid view of the sea, also from the pitches.
Show more

Camping pitches by the sea

Like to catch every ray of sun during your holiday on camping site Sirena Aminess? If so, opt for a spacious pitch located right on the beach. These pitches offer no shade, but instead a splendid view of the sea! Prefer some shade on the camping pitch? There are ample pitches located between pines. The sanitary facilities are easily accessible to all. They have special sanitary facilities for children and disabled persons.

From each pitch on the camping site you can quickly reach the beach for a refreshing dip. The beach is rather rocky, but there are a number of plateaus where you can sunbathe. There is also a small gravel beach. If you are interested, the camping site also has some rental mobile homes.

Camping site for seekers of peace and quiet

Camping Sirena Aminess is predominantly a camping site for seekers of peace and quiet. Do not expect a comprehensive entertainment programme here. Some nice activities are organised, but only on a small scale. To get a taste of the local cuisine you don't need to leave the camping site. In the camping restaurant you have a selection of various regional dishes. On top of that, from the restaurant you have a view of the sea. You don't have to travel far for your daily shopping. There is a nice supermarket only 500 m from the camping site.