Campsite photos
Campsite photos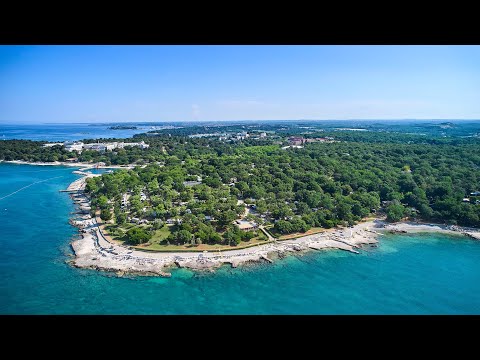 Campsite Zelena Laguna

****
General information
Zelena Laguna Campsite is on the Croatian peninsula of Istria in the Adriatic Sea. This campsite offers lots of activities for (water) sports lovers, and the range of entertainment for young and old is large. Other amenities available here include: a swimming pool with a view of the sea, a beach, and two restaurants. Zelena Laguna is a great campsite for families. In particular, families with growing children enjoy coming here, although the campsite offers plenty of activities and fun for all ages. You won't just find families with young children here, there are also lots of young people who enjoy coming here.
Show more

Swimming pool with a sea view

The swimming pool (also great for kids!) with a sea view, the paved beaches with parasols and sunbeds (against payment), the small harbour with berths: Zelena Laguna campsite uses its beautiful location very well. Dive into the sea, or try your hand at boating (boats are available for rent). There's a huge range of watersports available here. For even more adventure, there's an inflatable obstacle course just off the coast.

Extensive entertainment programme

As well as the many water sports, you can also work up a sweat on dry land. And how. The sports centre has room for table tennis tournaments, volleyball, indoor football, basketball, handball and badminton. The campsite organises mini-Olympic Games for real fanatics, but there are also other sports tournaments. At this campsite, you really don't need to sit still for a single minute. There's plenty to do for the kids as well. The professional entertainment team can look after your children, entertaining them with games, craft mornings, dance evenings and performances.