Campsite photos
Campsite photos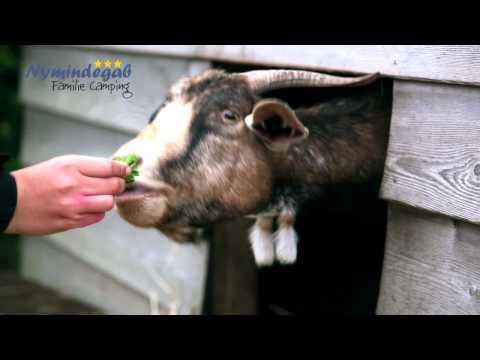 Nymindegab Familie Camping

***
General information
Family campsite Nymindegab is located near the Danish North Sea coast, not far from the beautiful Ringkøbing Fjord. There is plenty to do for the children on this peaceful family campsite. The highlight is definitely the large heated swimming pool with a 22-metre high water slide. Nature lovers, hikers, cyclists and water sports enthusiasts, on the other hand, can enjoy the beautiful area surrounding the Ringkøbing Fjord and the wide, sandy beaches along the North Sea.
Show more

Campsite in the dunes

The campsite partly blends in with the surrounding nature, giving the campsite a peaceful atmosphere. The camping pitches vary in size, but they are well-tended and reasonably marked. There are pitches available both in the woods and on open terrain.

In the peak season, mainly Danish, German and Dutch families with children stay at the campsite.

Swimming, sliding and golfing

As you drive onto the campsite, the heated swimming pool with the 22-metre long water slide immediately draws your attention. The children can enjoy themselves here just fine, and if they're not in the mood for swimming, the campsite also features a giant air pillow, playground equipment, gaming machines, a pool table and a TV room. It's also worth playing a game of mini golf on the miniature golf course, which is designed as a Japanese garden.

Walk to the beach

The area is well-known for its beautiful wide and sandy beaches, so a visit to the North Sea is a must when staying at this campsite. You can walk to the beach from the campsite via a paved road through the dunes (2 km).