Campsite photos
Campsite photos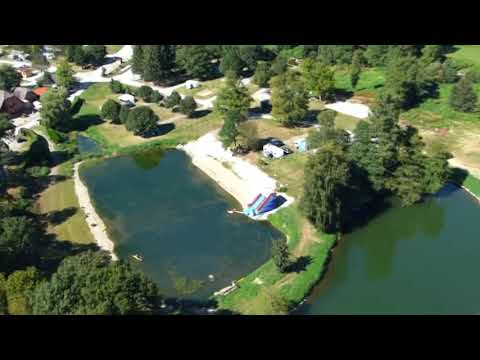 Campsite Les Castors

***
General information
Camping Les Castors is a family campsite in the village of Burnhaupt-le-Haut in the Alsace. You can camp here on spacious pitches or stay in a modern accommodation. The natural lake provides water fun and in the restaurant, open throughout the year, you can have a meal and enjoy the ambiance. Camping Les Castors is easily reached. Coming from the D83, take the exit towards the D483. Then follow the road on the Route de Guewenheim. After a while, you will see the signpost for the campsite.
Show more

A refreshing dive

The pitches on the campsite have a minimum size of 100 m². Whether you want to stand in the shade of the tall trees or with the sun shining on your head, Camping Les Castors will have a spot for you. You can also choose a spot along the water, lovely for a refreshing dive in the morning.

Natural lake

One of the campsite's favourite features is the natural lake, an excellent spot for swimming and sunbathing. The river Doller, which flows north of the camping, also makes for good swimming. You can also cast a line here and catch a few fish.

The heart of the campsite

The restaurant may well be considered the heart of the campsite. Here, great evenings and themed dinners are organised and delicacies served. Furthermore, the restaurant is open throughout the year, so you can enjoy a pizza or 'tarte flambée' in any season.