Campsite photos
Campsite photos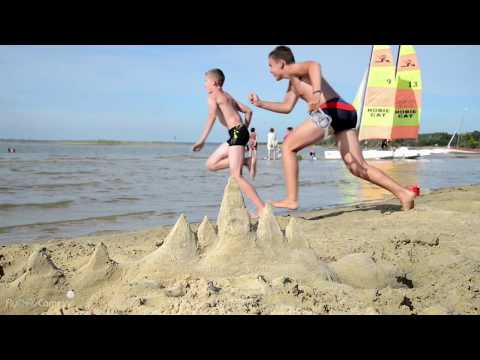 Campsite Campéole Navarrosse

****
General information
Campéole Navarrosse is a friendly campsite located on the banks of Lac de Sanguinet-Cazaux in the South West of France. Thanks to its beautiful location, the campsite is a paradise for water sports enthusiasts. You can choose a pitch under the trees or directly along the lake. There are also mobile homes. From the campsite, you have direct access to the lake. There is also a small harbour and you can bring your own boat.
Show more

Camping and glamping by the water's edge

This friendly, family campsite has spacious pitches and comfortable rental accommodations. The pitches are situated between the trees on sandy soil. They are located separately from the rental accommodations for an optimal camping experience. There are also pitches without electricity; these are situated on a field along the lake. Do you like glamping? Then spend your holiday in a mobile home, equipped tent or chalet.

A water sports paradise

Lovers of water(sports) and nature will be delighted by the Campéole Navarrosse campsite. You will be camping on the banks of Lac de Sanguinet-Cazaux. The campsite even has its own small marina (100 moorings). The lake is a great place for sailing, windsurfing and kite surfing. Also boating, paddle surfing, fishing and of course swimming is possible here. The water is warm (28 degrees) and shallow making it ideal for (small) children.

Something for everyone

Besides all the water activities, there is also plenty to do on land at the campsite. There is a tennis court, a beach volleyball court and a bowling alley. You can also play football and table tennis. For the children, there is a playground, a bouncy castle and an animation team.