Campsite photos
Campsite photos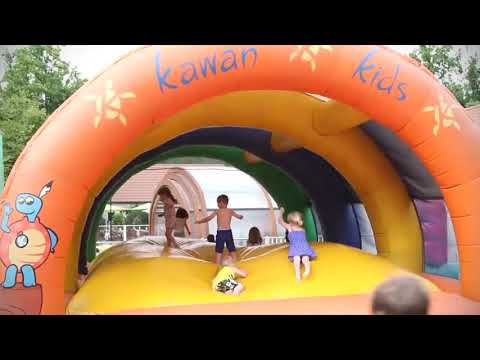 Campsite La Grande Tortue

*****
General information
Thanks to its location in the heart of the Loire Valley in a beautiful 6 ha forest, Camping La Grande Tortue is the perfect base for trips to the most famous castles of the Loire (Chaumont-sur-Loire, Chambord and Chenonceau). With 169 pitches, including various types of rental accommodation, the camping site has something to offer for everyone. You also have a wide choice of activities and facilities for a lovely holiday.
Show more

Special pitches for cyclists and walkers

The restaurant, swimming pool and playground form the pulsating heart of the camping site. This is surrounded by the pitches and the rental accommodation. The pitches are partly located in the shade, but in the centre some of the pitches have to make do without shade. There are special pitches for cyclists and walkers.

Comfort, Grand Comfort and Comfort Premium

The camping site offers pitches in all kinds of shapes and sizes. Guests bringing their own tent can choose between three levels, the standard pitch being at Comfort level, while you have water supply and drainage facilities at Grand Comfort level and Comfort Premium comes with own sanitary facilities. There is a wide choice of rental accommodation: mobile homes, caravans, huts on stilts and so-called Coco Sweet tents.

Restaurant and shop

The camping site has a restaurant where you can have a leisurely meal or enjoy a drink or an ice cream on the terrace. The restaurant also offers breakfast, half board (only in low season) and take-away dishes (including pizzas). The shop stocks local products and daily fresh bread.