Campsite photos
Campsite photos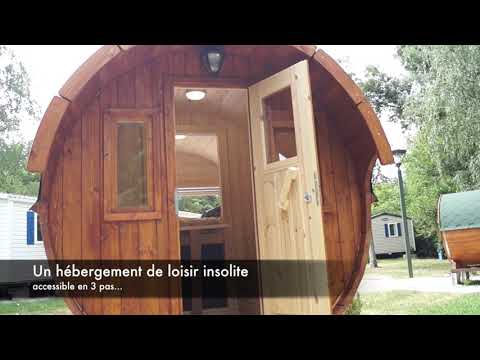 Camping de Besançon Chalezeule

***
General information
Camping de Besançon - Chalezeule is situated in Besançon. This campsite with swimming pool is located along the river Doubs and is suitable for campers looking for quietude. The large lawn around the swimming pool is well suited for a variety of sports and games. Close to the campsite is a tram stop from where you can get to the town centre. When you travel eastward for an hour, you reach the Swiss border.
Show more

Blue and green

Although slightly hidden from view behind the trees, the camping is quite easy to find. You can recognise it by the off-beat reception: a blue-coloured building on stilts. Entering the camping grounds, you are surrounded by greenery. Amidst trees and on lawns are the pitches, the bungalows and rental tents. There are even sites along the river where you can put up your tent.

Swimming and sunbathing

Camping de Besançon - Chalezeule is eminently suitable for people who are looking for peace and quiet. The campsite does not offer entertainment. However, children can play to their heart's content in the playground, the swimming pool and on the sports fields.

At the heart of the campsite, you will find the swimming pool. Not only can you take an impressive dive off one of the diving boards or swim as many laps as you like, but the large lawn around the pool also offers many possibilities. You can play table tennis, volleyball, games or just enjoy sunbathing on the lawn. Close to the swimming pool, bordering the lawn flows the river Doubs.