Campsite photos
Campsite photos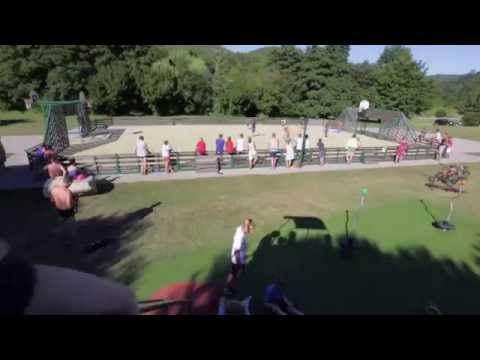 Campsite Mas de la Cam

****
General information
The amicable, small-scale and neatly laid out camping site is a Valhalla for children. In high season mainly (Dutch) families visit this camping site. In low season senior citizens are frequent visitors.
Show more

Wooded landscape

The terrain is spaciously laid out with a diverse range of standard and comfort pitches in rows along pathways. Trees offer lots or a bit of shade. From your pitch the view is picturesque: the beautiful river with the sunbathing lawn and the pebble beach are surrounded by a gently sloping wooded landscape. Rental apartments.

Water playground

The luxury swimming pool complex of 500m2 consists of two outdoor swimming pools with rock formations, a waterfall and large water playground. One of the two swimming pools is heated. The pool is surrounded by loungers and a few palm trees. The Gardon river flows alongside the camping site. The water is not too deep (knee deep on one side) and makes for a great deal of water fun.

Large play area

Children can enjoy themselves on a large play area with play equipment and you will also find a multi sports field, tennis court and table tennis tables. There is also an comprehensive entertainment programme for young and old, from water aerobics to disco. Around the camping site are (tough) cycle trails and the camping offers an excursion programme.

Tasty dishes

You do not have to leave the grounds for fresh croissants in the morning: there is a bread service. There is also a small shop with limited assortment. You will find a large supermarket some 3.5 km away in St Jean du Gard. The camping restaurant with small menu offers basic, tasteful dishes and has a nice terrace. Take-away meals are also available.