Campsite photos
Campsite photos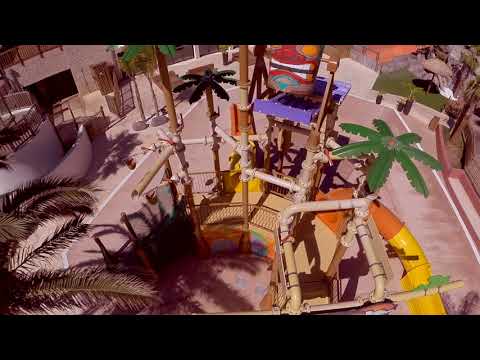 Camping in a Hawaiian atmosphere: that's what Aloha campsite is all about. Relaxation is the key word here. At Aloha campsite, you are free to be whoever you want to be. Nothing's a must, and anything goes. Take a dip in the swimming pool or in the Mediterranean Sea, lie on the beach for a day, or go running twice a week with the running club.
Show more

Clean and luxurious

The campsite itself is gleaming: the grounds look very well cared for, and the staff are very customer focused. You'll camp amongst the Mediterranean greenery, on spacious pitches. Or you could choose one of the various other accommodation options: spend a romantic night for two in the charming and luxurious 'Cocoon', stay in the new Hula Lodge, or in one of the chalets. All in Hawaiian surroundings.

Swimming Paradise

Something you really don't want to miss at this campsite are the two endless water slides that lead into the swimming pool. Here, you can take a dip, or just paddle around, surrounded by palm trees. They've also taken the little ones into consideration: there is a separate toddler pool. Do you want more water? No problem, because the campsite lies directly on a Mediterranean beach. Start your day well: enjoy the beach in the rising sun, and then check out the warmth of the sea.

No fuss at Aloha

Aloha is for people who really want to relax on holiday, and not for those who want overpowering entertainment. There is entertainment, but you're absolutely not forced to take part if you don't want to. You can enjoy one of the evening shows, or for the little ones there's a kid's club and a baby lounge. There are no nightly teen parties at Aloha.