Campsite photos
Campsite photos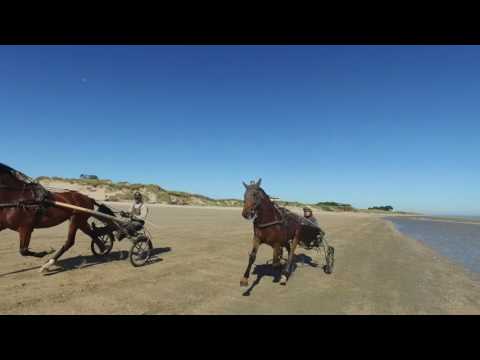 Campsite Le Cormoran

*****
General information
Camping Le Cormoran is the ideal basis for anyone interested in the Invasion of Normandy. Visible traces of this are never far away; the camping site is even directly located along the invasion beach, Utah Beach. It is just a matter of crossing the road. Le Cormoran is a well-organised, spacious camping site where you will find an international crowd. In addition to the historical aspects, the camping site and surrounding area are excellent for camping fun with an abundance of sun, water and sports/games.
Show more

Well maintained and comprehensive camping site

This camping site, which is easy to reach, is located on a flat site with lovely grass. Le Cormoran is a well laid out, neat and comprehensive camping site. Close to the reception you will also find tourist information, a shop, bar and take-away pizzas. The roads over the camping site are signposted so that you can easily find your camping pitch.

Comfortable camping pitches

The spacious pitches (approx. 100 m2) are level with well maintained grass. They are often separated from each other by hedges. There are also larger fields with each approx. 10 pitches. You have a choice of several comfort pitches. You can also rent mobile homes. The historical area is certainly a contributing factor for the public that chooses this camping site; history fanatics from all corners of the world stay at Le Cormoran to visit D-Day museums and commemoration sites.

Sports/games and good facilities

There are ample sports, recreation and wellness facilities. Enjoy yourself on the outdoor fitness equipment, various bouncers or the spacious sports fields. The swimming pool has a covered and outdoor section. Obviously, they also have a toddler pool. A grocery shop is present on site and take-away pizzas are made on the evening.