Campsite photos
Campsite photos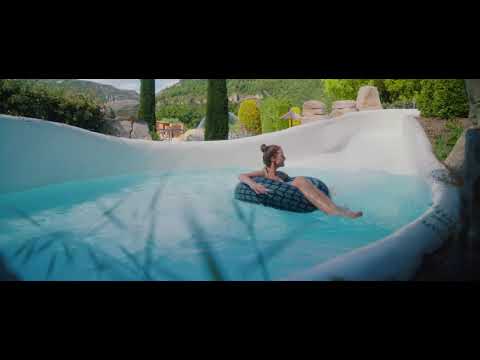 Camping RCN Val de Cantobre

*****
General information
Campsite RCN Val de Cantobre is located in the Les Grands Causses regional natural park, close to Nant d'Aveyron and the Gorges du Tarn. This region boasts many historical towns, spectacular nature and mostly fine weather. The campsite is located on a hillside, offering you panoramic views of the Dourbie valley and the historical village of Cantobre.
Show more

Camping at a medieval fortified farmhouse

Campsite RCN Val de Cantobre is a terraced campsite situated near a medieval fortified farmhouse. The infrastructure on the campsite is well-tended. All the pitches measure between 100 and 150 m2 and are situated on grass. There are also various rental possibilities such as chalets and luxury mobile homes. The most luxurious of these even has a sun terrace on the roof! The sanitary facilities are luxurious and modern.

Playing pool in an old sheep pen

The entertainment team organises crafts activities as well as all sorts of sports activities and games. You can also play sports on the multi-functional sports field or the basketball court. Other possibilities include table tennis, minigolf and jeu-de-boules. In the old sheep pen, you can play a game of pool. The swimming pool is located on the outskirts of the camping site. Here, you will find a 40-metre long wild water slide from which you can slide down with your inflatable tube. The Dourbie stream, where you can wade in the water or go kayaking, flows right past the reception building.

Restaurant with a varied menu

The restaurant at Val de Cantobre has an extensive à-la-carte menu and a fine terrace.