Campsite photos
Campsite photos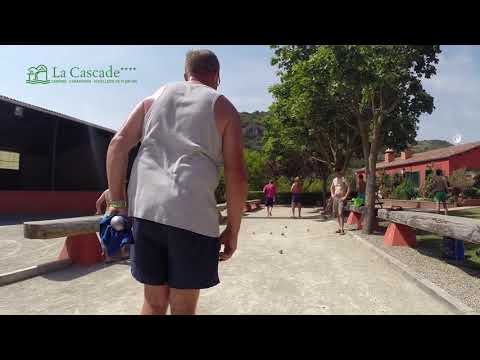 Campsite de la Cascade

****
General information
De La Cascade campsite is a friendly family campsite located in green surroundings on the River Tarn. It's a paradise for water sports and outdoor enthusiasts. There are boat rides aplenty, and hiking and cycling tours are organised from the campsite itself, with a guide on hand to tell you everything that you need to know about this beautiful area.
Show more

Camping on the river

The camping pitches and accommodation are set out on terraces. The narrow, elongated nature of the campsite means that you will always be camping very close to the river itself, and some of the spacious camping pitches are right on the water. The pitches, mobile homes and bungalows are all spacious and separated by high hedges for maximum privacy.

Kids and kayaks

De La Cascade is a true family campsite and you will get to know many families with children during your holiday. The campsite and surroundings are ideal for active campers and outdoor enthusiasts, and children will love a holiday here too.

They will have a great time in the swimming pool on the campsite, or taking in part in one of the sports competitions, cooking activities and dance evenings. The campsite team also organises group hikes, cycling tours and kayaking, all with a guide on hand. You can take a kayak or canoe from the campsite's own quay and experience the Tarn for yourself. Sailing under the waterfall is an absolute must for campers at De La Cascade.

In addition to kayaks and canoes, pedalos and motor boats are available for hire from the campsite's jetty.