Campsite photos
Campsite photos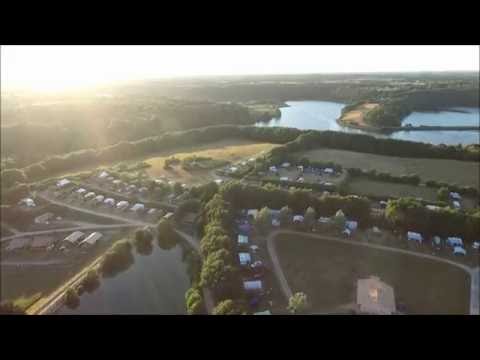 Campsite Village de la Guyonnière

*****
General information
The five-star Village de la Guyonnière campsite is a campsite for the whole family situated in pristine countryside on the French Atlantic coast. Campers are assured a fantastic time on this campsite. You can camp on very spacious camping pitches or in a glamping tent, go swimming in one of the pools, feed the animals or take part in sporting activities. It's a complete campsite.
Show more

Natural harmony

The campsite has reached real harmony with nature. The campsite has not laid any tarmac roads or paths or built concrete buildings, instead opting for sandy paths and for leaving everything as nature intended, where possible. In exchange, campsite guests can enjoy as much of the unspoilt nature as they want.

The campsite comprises large, open grassy fields, partially shaded by trees, and some of the pitches are at different heights. This provides for beautiful views over the campsite. The spacious camping pitches, which average 225 m², provide open views and plenty of space around your tent. Accommodation has been spaced out with grassy patches in between, and nothing is arranged in rows. This gives you plenty of space and freedom in which to move.

Swimming pool and sea

The swimming pools are next to the campsite entrance — one indoor heated swimming pool (with toddlers' pool) and one outdoor swimming pool with slide, toddlers' pool and wild water slide. Plenty of space for cooling off! Plus, taking a dip in the Atlantic Ocean couldn't be easier — you can be at the coast in just fifteen minutes by car.