Campsite photos
Campsite photos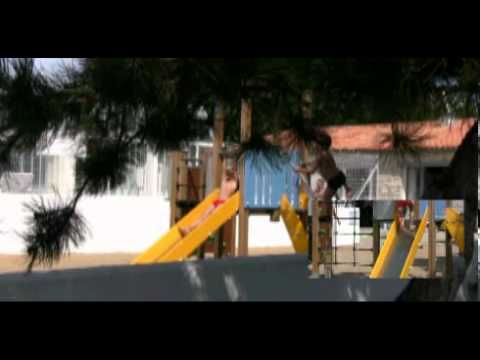 Campsite La Tour des Prises

****
General information
Centrally situated in the Ile de Ré island, you will find the friendly campsite La Tour des Prises. Its setting is magnificent: in an old orchard near grapevines and only 600 m from a fine sandy beach. This family campsite attracts a very diverse public, from families with young children and teenagers to young couples and seniors.
Show more

The level camping pitches (85-120 m2) have a grass surface and are separated by hedges. The trees provide ample shade. The touring pitches on this well-tended campsite are kept separate from the mobile homes.

Cooling off

The beautiful and heated swimming pool consists of an outdoor pool (160 m2) and a covered swimming pool (270 m2). There is a separate toddler pool for the little ones. The loungers at the swimming pool await you. Prefer the 'largest swimming pool in the vicinity'? After about 600 m along a paved road, you will reach the fine sandy beach Les Prises, on the Atlantic Coast.

Start the day with water aerobics

In summer, entertainment is offered for children. They also enjoy the trampoline and the playground. You can start the day off with water aerobics. You can practice several sports in the area, such as horseback riding, pony rides, beach volleyball and tennis. And the sea is perfect for kitesurfing, jet skiing, stand-up paddle boarding and (catamaran) sailing.

Eating pancakes near the pool

You can order fresh bread daily. The cosy bar with terrace overlooks the swimming pool. In the friendly restaurant you can order pancakes, take-away meals and ice creams. A few times a week the pizza car stops by.