Campsite photos
Campsite photos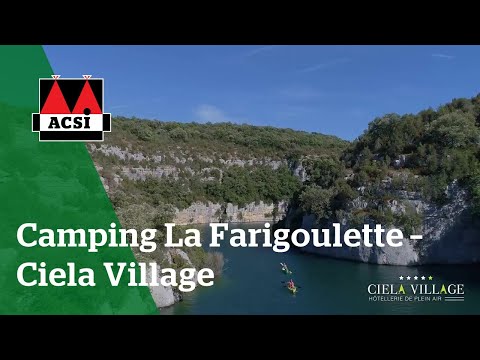 Campsite La Farigoulette - Ciela Village

*****
General information
Spending your holidays in the Provence... always a splendid idea! Especially when you are staying at Camping La Farigoulette. This campsite, directly located on a side arm of the Lac de Sainte-Croix, offers many amenities. Enjoy the private pebble beach on the Verdon river, a beautiful swimming pool, several restaurants, a massage parlour, fitness area and a comprehensive entertainment programme. A veritable family campsite.
Show more

Spacious pitches

In front of you you will see a spacious open terrain with a large number of rental accommodation units (121). There are also 113 touring pitches. These spacious pitches offer ample shade. The surface is mostly made of sand and pebbles rather than grass. The further away you are from the rental accommodation, the more privacy you have.

Swimming, sports and the circus

The swimming pool (100 m2 and fairly deep) has a stylish and contemporary look. There is also a very nice toddler pool. Around the pools you will find a wide terrace with loungers and sun umbrellas. Everything is protected by stone walls. At the bottom of the campsite you will find a wide, pleasant pebble beach by the Verdon. With its clean water and no dangerous current, it is ideal for swimming. The river is also popular with canoeists.

Much attention is paid to sports and games on the campsite, including volleyball and tennis. Also fun: go wild and ascend the climbing tees. In addition, all kinds of activities, even a circus performance, are organised at La Farigoulette.

Always a table, always something nice to eat

There are several eateries on the campsite. Most of these are large-scale. Therefore, you can always find a table and you will have ample choice.