Campsite photos
Campsite photos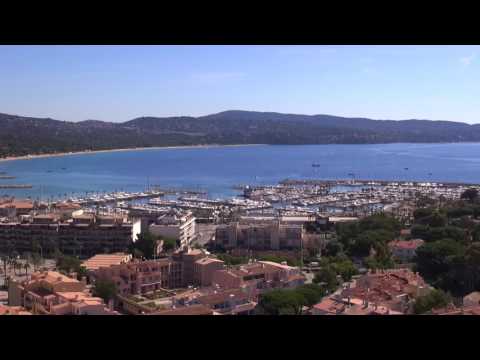 Campsite de la Baie

****
General information
Cavalaire-sur-Mer is a Mediterranean coastal resort with some 5000 inhabitants. Central in this picturesque spot lies Camping de La Baie. This campsite is surrounded by deciduous and pine trees and is less than a 10 minute walk away from the beach and the glorious Mediterranean. The entire family has been considered on this campsite: a swimming pool, well organised entertainment and ample amenities (catering and sanitary facilities).
Show more

Spacious camping in the shade

Camping de la Baie is slightly sloping. It is therefore laid out in several terraces. From the top of the campsite you have a splendid view of the Bay of Cavalaire. There are some 350 pitches on the grounds, 150 of which are touring pitches and a further 190 rental accommodation units.

The camping pitches are sufficiently spacious. If you wish, you can park your car in a nearby parking area. This way you have more space to sit and move around. Many of the pitches have shade because of the hedges and trees. Therefore, you also have ample privacy.

Fun in the water

The campsite has an attractive swimming pool (250 m²) which is enjoyed by all. This is open throughout the year and is heated in the low season. Activities such as aqua gym are offered here on a regular basis. There is a toddler pool for the little ones. Also nice: the two heated jacuzzis near the swimming pool.

Entertainment for all

The campsite is well known for its professional entertainment (also in English). This is very extensive and geared towards both young children and teenagers. Organised activities are also offered regularly, such as jeu de boules tournaments and disco evenings. Guests can also amuse themselves in the playground or at one of the many sports facilities.