Campsite photos
Campsite photos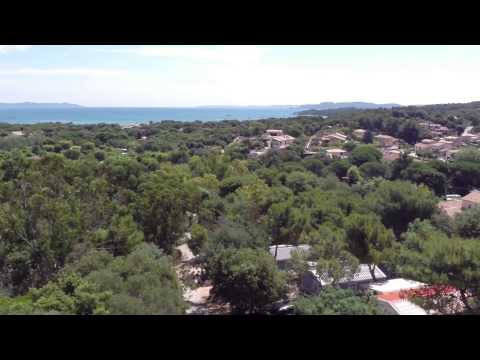 Campsite La Presqu'île de Giens

****
General information
On the Côte d'Azur on the Giens peninsula, you'll find the camping site La Presqu'île de Giens. A green camping site where you can take lovely walks and cycling tours, visit authentic villages and the beautiful sandy beaches are only walking distance away. Perfect for families with young children, but certainly also for older campers who want to enjoy the sun in the early and late seasons.
Show more

Camping on a peninsula

The camping site La Presqu'île de Giens is located in Hyères in the department of Var. The camping site is in a special place: the Giens peninsula. The road to the camping site is a trip itself. Two tombolos (connections to the land) make sure that the mainland and Giens are always connected. Between these land bridges, there is a bird sanctuary with animals including pink flamingos.

Separate campsites for tent campers and luxury accommodations

There are pitches for tent campers and separate pitches for campers with caravans or campers. If you come with a tent, you'll camp on the part on the terraces on a shady and car-free hill. Campers with a caravan or camper stay on another part of the grounds with paved roads. You can also camp in one of the many mobile homes or bungalows, some of which have air conditioning and running water.

White sandy beaches and refreshing ice creams

There are beautiful white sandy beaches within walking distance from the camping site. Even though you'll never be bothered by the Mistral on the sand on the east side of Giens, wind and kite surfers love this strong wind on the west side of the peninsula.
Campsite accepts ACSI Club ID
Popular amenities
Dog(s) in high season (on lead)
ACSI Club ID is accepted as an identity document