Campsite photos
Campsite photos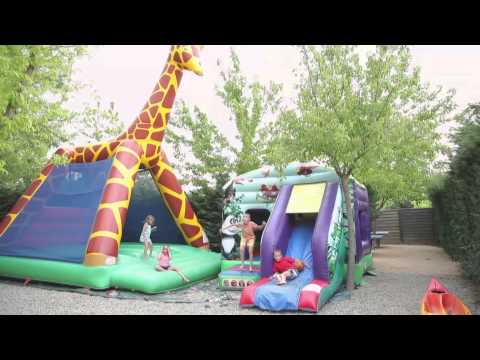 Campsite Les Coudoulets

****
General information
In the southern part of the Ardèche you will find the child-friendly Camping Les Coudoulets. This green campsite is ideal for families with young children looking for a campsite with a relaxed family ambiance, yet with enough activities.
Show more

Camping pitches and accommodation

The spacious camping pitches (80 to 160 m2) are laid out on terraces. Much attention has been paid to plants and because of the luxurious vegetation, the pitches are wonderfully shady. The new pitches also have private sanitary facilities against a fee. The most beautiful pitches are to be found high above the river.

Swimming pool with aqua-bikes

There is a swimming pool complex for the whole family. There are aqua-bikes and bubble baths in the covered, heated indoor pool. At the outdoor pools is a playful children's pool with several water slides and fountains in the shape of a snake and a cheerful clown.

Would you like to explore the Ardèche river? You can access the beach along the river via a gate on the campsite. The beach is covered with pebbles and sand and the river offers ample space for water fun. Canoeing, swimming, fishing for carp: it is all possible here.

Join Lenny de Vos

The campsite goes all out in terms of entertainment. The entertainment team speaks Dutch and French and, together with mascot Lenny de Vos, are ready for action in high season.

Special sanitary facilities for children

The comprehensive sanitary facilities are very special; here, too, the focus is on children. There is a family shower, the tiles are colourful and when the children take a bath, it looks like they are in a real canoe. There is also a special shower for your faithful four-legged companion.