Campsite photos
Campsite photos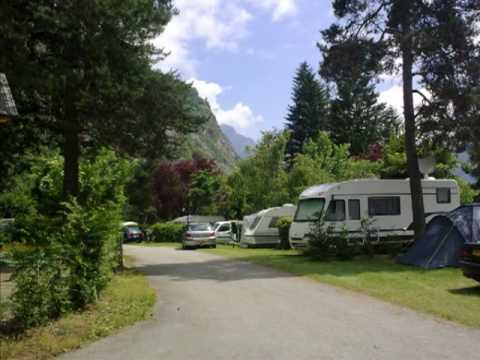 Campsite La Cascade

****
General information
Campsite La Cascade is located in the Alps, about one kilometre from Le Bourg-d'Oisans, near a waterfall in the midst of the quiet mountain nature. You have a beautiful view of the bald Alpine peaks. The grounds are nicely laid out with various types of trees and flowers and is perfectly maintained. The camping pitches are spacious, shady and bordered by natural hedges. At the back of the grounds, there are a few spacious sites on gravel for campers, for example.
Show more

For swimming pleasure, there is a simple heated pool, and in the high season, activities are organized and there is evening entertainment. For campers without their own tents or caravans, there are wooden chalets for rent.

Alpine passes

On the campsite, there are many cyclists with a passion for conquering mountain passes, such as the Alpe d'Huez and Les Deux Alpes. The location at the access road to Alpe d'Huez is an ideal starting point for this. Lovers of the high mountains come here too, to hike and climb. There is plenty of information available at the reception about walking tours and activities in the mountains, such as hiking, mountain biking, canyoning and mountaineering.

Comfort

The campsite is in a lovely location and is comfortable with simple facilities. The grounds are nicely laid out, the campsites with grassy ground are located next to paved paths. The two sanitation buildings are not very modern, but are heated and kept clean. A mountain river flows along the grounds, but it is not suitable for swimming or boating.

In the high season, there are activities including water games, sports tournaments, archery and regularly an evening programme with performances, music and karaoke.