Campsite photos
Campsite photos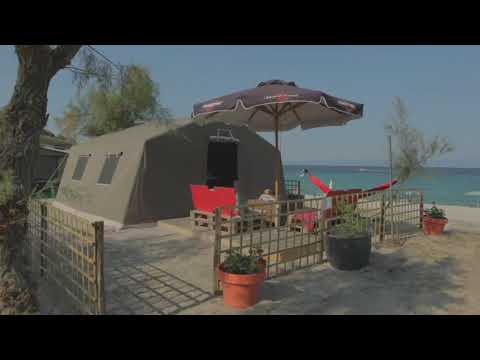 Armenistis Camping & Bungalows
General information
Armenistis Camping & Bungalows is a spacious camping site in the Greek peninsula of Sithonia. It is in a very pretty location alongside a beautiful wide beach. They offer a wide range of sports, music and beach activities for young children and teenagers. The shop and eating establishments are also excellent.
Show more

Large camping site with variation

The camping site is large and varied. When you arrive, you will see lots of activities and a large number of young camping guests. The pitches are spacious, level and good. They have a sandy surface and the most beautiful pitches are located adjacent to the beach. Thanks to the many festivals and the generous number of sports facilities, this camping is popular with families, also with teenagers.

Life here is all about the beach

The beach is the main attraction of Armenistis Camping & Bungalows, but the sports activities, entertainment for children and music festivals all contribute towards the popularity of the camping site. Many sports, dancing and music activities are held on the beach. Plenty of fun to be had!

Supermarket and beach bar

The camping site has a well-stocked supermarket with fresh meat products. Next to it is a restaurant with bar and a beach bar. The restaurant has a beautiful terrace with a view of the sea and the beach. You have a wide choice of dishes from the menu. The sanitary facilities are spread over several buildings. They are basic, but well maintained and clean.

Nature, music and sports

The camping site is perfectly suited for entertainment on site. The extensive range of sports, games and music will definitely see you through the holidays without getting bored. Furthermore, the area is eminently suitable for walking trips.