Campsite photos
Campsite photos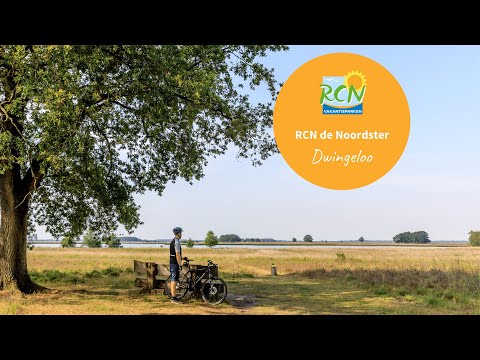 RCN Vakantiepark De Noordster
General information
RCN Vakantiepark De Noordster is tucked away in the nature reserve Nationaal Park Dwingelderveld, near the village of Dwingeloo in Drenthe. On this neat and well maintained holiday park, nature takes centre stage. The spacious camping pitches are attractively situated between trees. Climbers can even rent a tree hut near your camping pitch. Children will enjoy themselves on the play grounds, in the recreation area and in the water play paradise.
Show more

The Drenthe heathland

On the perimeter of Nationaal Park Dwingelderveld and bordering the Drenthe heathland you will find RCN Vakantiepark De Noordster. Both the bungalows and camping pitches are beautifully located in the woods. The park has a very clean and well maintained look. This also applies to the sanitary facilities.

Rental tree huts

Are your children into climbing? You can rent a camping pitch with a tree hut to let your children enjoy this special camping experience. For youngsters there is plenty to do in the park. The forest is a natural playground, but there are also playing fields, sports fields, an indoor recreation area and an active entertainment team. In warm weather you can go the water play paradise. Adjacent to the park is a heated outdoor swimming pool. In rainy weather you can visit the indoor swimming pool in Hoogeveen (20 km) with a RCN swimming pool pass.

Clear skies

In high season RCN Vakantiepark De Noordster attracts many families with children. Out of season you will find peace and quiet here. You will enjoy the woods and the heathland. The night skies in this area are really dark; in good weather you will get clear skies with myriads of stars.