Campsite photos
Campsite photos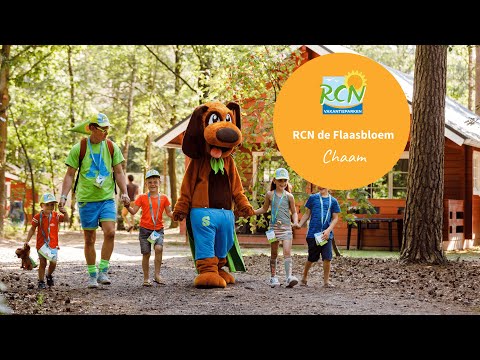 RCN vakantiepark De Flaasbloem
General information
RCN holiday park De Flaasbloem is located in the woods of Brabant near Chaam. This large and spaciously designed holiday park is fully integrated with nature and offers a wide choice of accommodation and camping pitches. With various sports fields, a fishing pond, a disc golf course, a large recreational lake, three water slides and a water play paradise, there is no need for anyone to get bored.
Show more

Hire your own tree hut

The holiday park has spacious camping pitches which blend in perfectly with the natural landscape. The pitches offer ample shade and besides the standard pitches you can also choose a comfort pitch with private sanitary facilities or a pitch with your own tree hut. Back-to-basics camping can be done at nature park De Wildenberg. This is a pristine piece of nature, without roads or pathways, and you may pitch your tent wherever you want.

Disc golf and water fun

The recreational possibilities at De Flaasbloem are virtually endless. You will just love the beauty of nature and the tranquil surroundings, while the children climb the tree huts or play on the smuggler's beach. In addition, there are several sports fields and playgrounds, a fish pond and an active entertainment team. New to the park is a disc golf course (a frisbee version of golf). In peak season, the Flaasbloem slow-train takes you to any location within the park.

This is a great spot for water fun, too. At the centrally located recreation lake you can swim, sunbathe and play in the water. Build a sand castle or whizz down one of the three water slides at full speed. For children up to age ten there is a separate water play paradise. There is also a smaller indoor pool.