Campsite photos
Campsite photos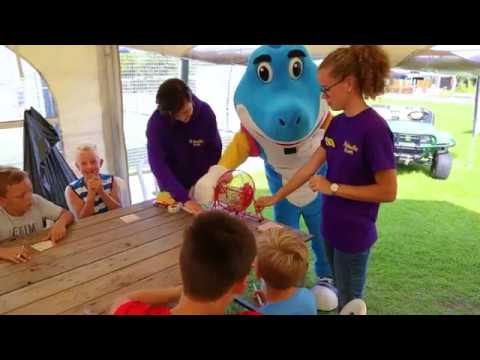 Campsite Cassandria-Bad
General information
Come and breathe the healthy, salty sea air on Cadzand's coast. You can do that at the campsite 'Camping Cassandria-Bad' in Zeelandic Flanders. This nice, family-oriented campsite is comprised of sheltered green camping areas, but you can also stay at a chic rental house. This campsite has entertainment programmes for all ages. Whether you enjoy cycling, walking or lying on the beach - the region has a lot to offer. And how about searching for real shark teeth on Cadzand's beach?
Show more

A cosy atmosphere and personal service

The entrance to 'Cassandria-Bad' is located in the Zeeland meadows. The campsite, run by Claudy and Joop Basting, consists of large fields with sheltered pitches that can be reached via paved roads and dirt roads. Providing a cosy atmosphere and personal service - that's the Basting family's motto.

Cars are not allowed at the campsite: Campers must park their cars in the central parking lot.

Entertainment for everyone

This campsite is popular with families, but that doesn't mean campers without children or grandchildren aren't welcome: The campsite's wide range of recreation programmes are targeted at all age groups.

There's no swimming pool at the campsite, but a 5 to 10-minute bike ride will take you to Cadzand-Bad on the North Sea coast. Here you can build sand castles and swim in the ocean to your heart's content.

Shark teeth

The shark teeth found at and in the estuary 'Het Zwin' are millions of years old. Hunting for shark teeth: Don't miss out on it during your stay at 'Camping Cassandria-Bad'. You can go by yourself or join a hunt for these fascinating fossils that the campsite organises on a regular basis: Success is guaranteed!