Campsite photos
Campsite photos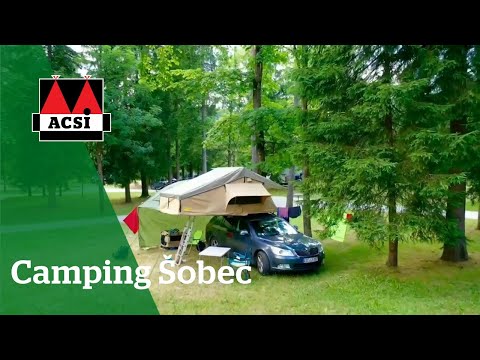 Campsite Šobec

*****
General information
The location of Camping Šobec can truly be called unique. This is because here you camp in the middle of a pine forest surrounded by the Sava Dolinka river. The well-know tourist town of Bled is just 4 km away. Entertainment is provided. There are also many sports opportunities.
Show more

Camping in nature

The campsite is located on natural terrain with many pathways and trees. When you camp here, you are surrounded by nature. There is no busy road nearby and the only sounds you hear are the sounds of nature of the river and of birds. How great is that?

The camping pitches are marked by posts but are otherwise not separated. You can choose between differently sized pitches. The pitches directly on the lake are rather small. A bit further from the water's edge are the larger pitches. Next to the pitches, you will find a few wooden cottages.

Professional entertainment and sports opportunities

Sports enthusiasts can indulge themselves on the many sports fields (including basketball, soccer, tennis, mini golf). For children, all types of activities are organised. Take your offspring to the entertainment and enjoy your 'time off'. With creative workshops, sports activities and an exciting treasure hunt, there is no need for anyone to be bored!

Campsite restaurant: tasty and local

In 2018, a completely new restaurant and supermarket were constructed with an additional television area, all under one roof. Just outside the campsite gate is a small campsite shop where you will find a small assortment of daily necessities. Some three km from the campsite is a large supermarket. The restaurant on the campsite has a lovely terrace and an extensive menu. The restaurant serves dishes from the Gorenjska region with ingredients from the surrounding farms.