Campsite photos
Campsite photos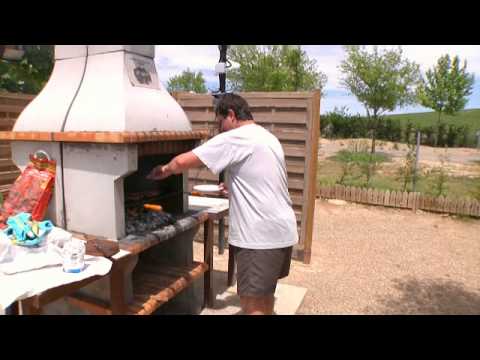 Campsite Bardenas
General information
Campsite Bardenas is situated near the northern Spanish town of Villafranca, close to nature reserve Bardenas Reales. Bardenas is situated in a quiet area amidst nature. Not much tourism in evidence. The campsite lies along a main road. This minor issue is more than compensated for by the presence of the sun, the large swimming pool and the excellent restaurant.
Show more

New campsite

Camping Bardenas is a rather new campsite, hence the facilities (such as reception, sanitation, restaurant) are contemporary and good. The demarcated pitches are fairly large. There are many trees on the grounds, offering shelter against the blazing sun. The sandy/loamy ground is rock hard when dry, so please bring nail tent pegs and a hammer. Do not feel like hammering pegs into the ground? You can hire one of the hiker's huts, apartments or bungalows. The sanitary facilities are modern and clean.

Swimming pool

The large and well-kept swimming pool is located in a corner of the camping grounds. Generously tiled around the pool and enclosed (mesh fencing), hence safely fenced off for the little ones. The surrounding large sunbathing lawn with a lovely grassed surface is located directly behind the enclosure. There are some fixed sun umbrellas in places. There is a small playground, a fitness room and some other sports facilities, such as a badminton field and tennis court.

Excellent food

The spacious restaurant is also frequented by non-camping guests because of the chef's cuisine. Take-away meals are also offered. The camping shop is compact, but stocks all basic necessities and has fresh bread daily. Otherwise, you can do your shopping in the village of Villafranca, 2 km down the road.