Campsite photos
Campsite photos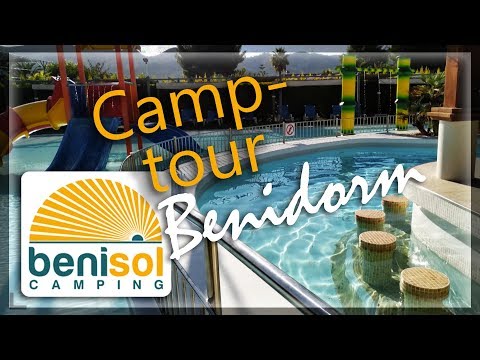 Campsite Benisol

***
General information
A holiday where you don't have to worry about a single thing. For that, you have to be in the south of Spain. For example, on the Costa Blanca. Camping Benisol is situated in the heart of this area just north of the tourist resort of Benidorm. The pleasant climate also makes this family campsite a popular destination in the autumn and winter months.
Show more

Plenty of greenery

Camping Benisol is situated on a well maintained terrain. There is a lot of green on the campsite. This is combined with Spanish elements such as statues and fountains. The pitches are 60 m² to 80 m² on average. They are separated by hedges. A shade cover ensures that you can take shelter from the sun. The campsite also offers glamping possibilities and chalets for rent.

There's always something to do

At Camping Benisol, there's always something to do. There's entertainment for children and adults: a nice playground, a tennis court, a multi-sports field, and a bowling alley. At the campsite shop, you can get some essential items such as fresh bread. And, of course, there is also a restaurant. Spanish delicacies such as paella are served here. You can also order pizzas and meat dishes. At the bar, you can enjoy a drink until late in the evening.

Fun in the water

There is also a bar on the campsite. This is located in the colourfully decorated outdoor pool. It features a slide and some playground equipment. Your children are sure to have a great time here. The pool is ideal for relaxing in the soon. It is surrounded by a sunbathing area. For the little ones, there is also a separate paddling pool.