Campsite photos
Campsite photos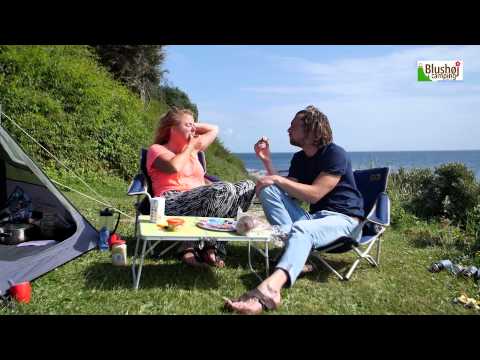 Blushøj Camping - Ebeltoft

***
General information
Blushøj Camping is situated in Central Jutland, a few kilometres southeast of Ebeltoft, on a large promontory and directly by the sea. The campsite is simple in design, but located in a beautiful setting amidst greenery and is impeccably maintained. Everyone is welcome, but the campsite is mainly frequented by young families. This makes perfect sense, considering the lovely swimming pool and the child-friendly atmosphere.
Show more

Space and privacy

The grounds are partly level and partly laid out in terraces. There is ample space and as a result also ample privacy. There is a large diversity of sites and pitches, all on a nice grass surface. You can camp by the sea, or in a more sheltered spot. You can also rent a cabin on Blushøj Camping.

Swimming and more

Children will thoroughly enjoy themselves in the large playground with air cushion and in the large, heated swimming pool, complete with cool slide. There is also a toddler pool. The swimming pool is in a sheltered location and has an adjacent terrace with a few tables and chairs.

Prefer swimming in the sea? That is also an option! There is a walkway leading down to a narrow strip of beach. There is a wooden pier with stairs to get into the water. It is also an excellent starting point for windsurfing.

Eating out of (caravan)doors

The campsite supermarket is well-stocked. You can also buy daily fresh bread here. Do you feel like cooking, but not near the tent? If so, there is a well-equipped kitchen unit with individual cooking areas. If you want to eat out, you will have to go to the nearby, friendly village of Ebeltoft.