Campsite photos
Campsite photos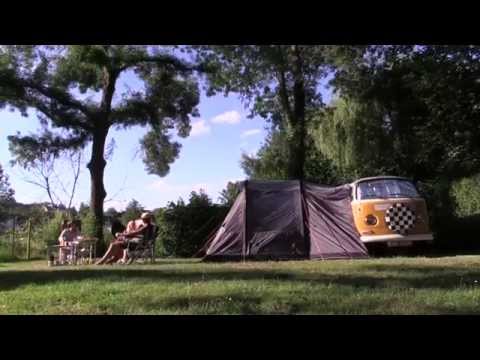 Camping Paradis Les Nobis d'Anjou

****
General information
The four star camping site Les Nobis d'Anjou is ideally situated on the crossroad between the Anjou, Touraine en Poitour regions, only 15 km from the town of Saumur. You can enjoy a lovely holiday on a 3 ha camping site on the banks of the Thouet, at the foot of the castle of Montreuil-Bellay.
Show more

Investing in more greenery

The camping site has a nice reception with ample tourist information about the area. There are spacious pitches which provide ample shade. The enthusiastic, young owners have invested in more greenery, improved illumination and sanitary facilities. The rental accommodation on the camping site has a few Pipo trailers and luxury tents.

Swimming and sunbathing

Camping Les Nobis d'Anjou has a fairly modest pool, which is still lovely, also because of the view of the castle. It is surrounded by ample loungers on which to soak up the sun. Moreover, the attractive lounge terrace is located under the trees at the entrance of the camping site.

Amiable, well priced restaurant

The restaurant on the camping site is run by Head Chef Thierry. He rules the roost in a kitchen where delectable dishes are served for an excellent price/quality ratio. In addition to meat and fish dishes, the menu offers a wide range of seasonal products with locally grown ingredients. You can choose between delicious specialities of the region.

Museums

In the immediate vicinity of the camping site you can, of course, visit the various attractions of Montreuil. Also nice: visit the Cadre Noir of Saumur (the oldest still existing riding school for equestrian sports in France) or the Musée de la Cavalerie (cavalry museum).