Campsite photos
Campsite photos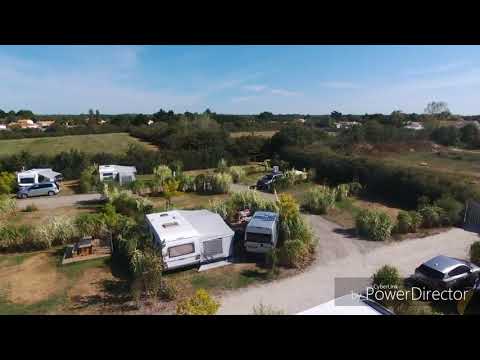 This campsite is located further inland, in the middle of nature and close to the sandy beaches of cosmopolitan Les Sables-d'Olonne. In this vibrant and welcoming region between the ocean and the countryside, you will discover countless possibilities for cultural trips and active recreation. The village of Le Château-d'Olonn is just three kilometres away, with restaurants and a daily market.
Show more

Well-structured campsite with plenty of greenery

This campsite is very green due to the varied vegetation. The grounds are well-organised and the campsite exudes a peaceful atmosphere. The touring pitches are well-maintained and clearly marked by hedges and trees. They are situated on grass and are spacious enough for a car with a tent or caravan, or a motorhome. There are also various types of accommodations available for rent: mobile homes, 'roulottes' (covered wagons), furnished bungalow tents and cottages.

Large outdoor pool and picnics with horse and carriage

There is a large heated outdoor swimming pool with a sliding roof and a water slide. The pool is situated in the sunshine, and there are also poolside loungers available. There is also a paddling pool and a unique man-made 'lagoon' (swimming pond), complete with sandy beach, palm trees and loungers. All sorts of special activities are organised for the campsite guests. In the peak season, there is an entertainment programme for the children and aqua gym every day. The picnic trips with horse and carriage are also really fun. Other activities include folk evenings, complete with bagpipes, accordions and folk dancing.

Pizza or hamburger?

In the restaurant, you will find a simple menu and takeaway meals. Would you rather have a pizza, hamburger, or chips? Next to the restaurant is a bar with a patio. There is a shop, but with a very limited range of products.