Campsite photos
Campsite photos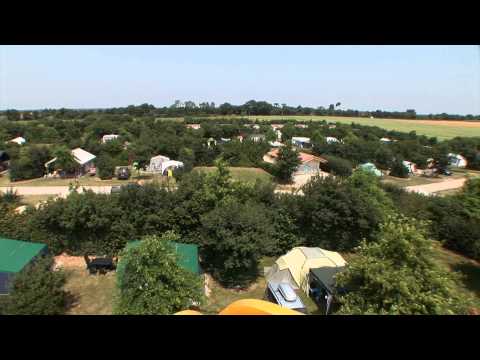 Camping Paradis La Bretonnière

****
General information
Camping Paradis La Bretonnière is not far from the beaches of the Atlantic Coast, at a distance of some 2 km from the town of Saint-Julien-des-Landes. The area is rural and the very green grounds exude peace and quiet. A perfect choice for campers looking for quiet and are interested in walking and cycling. Families with young children will also get their money's worth here. Enough entertainment to be found without compromising the quiet atmosphere.
Show more

Rest and space on a green camping site

The most remarkable feature of this camping site is its well-cared for character with lots of greenery and flowers. The camping pitches are very spacious and attractively surrounded by vegetation. Furthermore, the camping site offers various types of rental accommodation: mobile homes, wooden chalets and furnished tents. Camping guests are provided with five ablution blocks, some of which have separate cubicles for babies and disabled persons. Free use of hot water.

Customised facilities

A nice feature of this camping site is the availability of all facilities, whilst retaining the small-scale character. There are two covered swimming pools, one of which is a heated pool, as well as some water playground equipment. There is a lovely multi sports field for sports and games, a soccer field and a volleyball field, tennis courts, recreation area and a mini-club. A quick bite to eat, nice snacks and takeaway meals are available from the (snack)bar. There is a mini-market for basic necessities.

Out into the open air

Paradis La Bretonnière is an ideal base for cyclists; the coastal region of the Vendée has a whopping 1500 km of bicycle paths. This way you can enjoy nature up close and feel the salty wind blow through your hair.
Campsite accepts ACSI Club ID
This campsite has been nominated for the ACSI Awards!
In 2022, ACSI will be presenting the ACSI Awards. From 20 December 2021 to 20 March 2022 you can vote for your favourite ACSI campsites in various categories. Vote on your favorite campsite and you may win:
1 x e-4motion electric folding bike model mini

10 x voucher of € 50 for Eurocampings.eu

100 x access to the ACSI Campsites Europe app
Vote now
Popular amenities
Dog(s) in high season (on lead)
ACSI Club ID is accepted as an identity document