Campsite photos
Campsite photos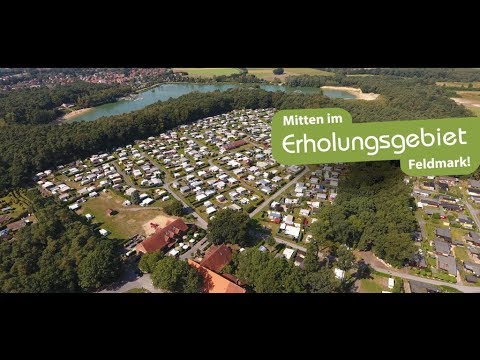 Campsite Münsterland Eichenhof

*****
General information
Münsterland Eichenhof campsite is located on the edge of the village of Sassenberg, just 100 m from Lake Feldmark. This swimming lake guarantees lots of fun on the water or on the sandy beach and also offers opportunities for surfing, sailing and fishing. There is also a small swimming lake on the campsite itself. The camping pitches are often around this and are well maintained.
Show more

As good as new

The campsite has been considerably renovated in recent years. As a result, there is less vegetation on the new part, but you do have a spacious and level campsite. Maybe even at the water's edge, because a natural swimming lake with a sandy beach has recently been built on this part. You will also find most pitches around this lake. At the front of the campsite, you will find the chalets and the year-round pitches.

Gasthaus Eichenhof

You can do some basic shopping in the camp shop. In the morning, you can also get your fresh loaves of bread here. For a large supermarket, you can go to the neighbouring village of Sassenberg (1.5 kilometres). And if you don't feel like cooking for yourself at the campsite for a change? Then stop by Gasthaus Eichenhof, the restaurant on the campsite. The locals also like to come and enjoy the delicious dishes and the beautiful terrace.

Swimming and sandcastles

You can let the children play on the playground behind the restaurant, or send them out with the entertainment team during the school holidays. But they'll find the most entertainment on and around the water. There is a recently built swimming lake at the campsite, especially for guests. Or opt for more spacious water and walk 100 m to Lake Feldmarksee.