Campsite photos
Campsite photos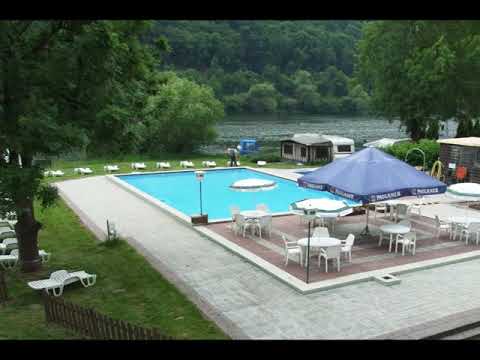 Campsite Pommern
General information
This is a slightly dated, but very amiable family campsite near the town of Pommern in Rheinland-Palatine. This region is renowned for the beautiful landscape of the Moselle, the activity on the water, historic towns, the hillside vineyards and the hustle and bustle of wine festivals and wine tastings. The town of Pommern lies within walking distance. There are several nice, historic cities and attractive towns in the area. You can visit castles and fortresses, walk in the Hunsrück or follow the lovely cycling route along the Moselle.
Show more

Spacious pitches

In the reception you are welcomed by the owner, Mr van den Berk. The terrain is elongated and lies on the Moselle. The camping pitches are not demarcated and are located on camping fields along dirt roads. Tall trees delineate the fields and provide shade. On Camping Pommern you can choose your own pitch. The facilities are not exactly new, but the location of the campsite makes up for this. Some of the camping pitches overlook the river.

Beautiful swimming pools with terrace

There are two beautiful swimming pools on the campsite. There is a terrace near one of the swimming pools (with sun umbrellas). You can enjoy a bite to eat or a drink while overlooking the pool and the river a bit further on.

Dutch snacks and a cosy bar

There is a basic restaurant on the top floor of the reception building with canteen-like furnishings. It has a limited menu with a choice of well-known Dutch snacks. Take-away meals are also available. In addition, there is a cosy little bar and a small supermarket for essentials.