Campsite photos
Campsite photos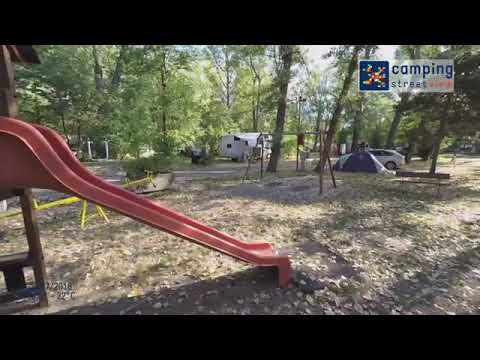 Campsite International Touring

***
General information
Camping International Touring is situated in the North Italian Aosta Valley. The campsite pitches, not all clearly demarcated, are mostly located under trees which provide ample shade. This is not the case at the outdoor pool and surrounding sunbathing lawn where the sun has free rein. The campsite also has a small playground for children and a tennis court for the sport enthusiasts. The campsite restaurant serves delicious pizzas, baked in a traditional wood-fired oven.
Show more

Camping under the trees

The large number of trees on the grounds create a feeling of being in the forest.
Due to the limited demarcation between the pitches, you are fairly free in the choice of where to set up camp. As a result, you may find that you have somewhat less privacy in the peak season. However, you camp amidst nature with the sound of chirping birds in the background.

Don't have camping equipment? Other than vacant campsite pitches, you can also rent mobile homes and bungalows on the campsite.

Enjoy the water fun

Camping International Touring has a tennis court and a playground with play equipment for children. In high season, there is an entertainment team for the young guests and you can take a dive in the outdoor swimming pool. The swimming pool is located in an open space with lots of sunlight, a view of the mountains and has a spacious sunbathing lawn with loungers. After your dive you can rinse off and freshen up in the renovated sanitary buildings where you will find neat and modern facilities.

Venture into the surroundings!

Explore the beautiful nature around the campsite and go on a walk or cycling trip, for instance in the nearby Parco nazionale del Gran Paradiso.