Campsite photos
Campsite photos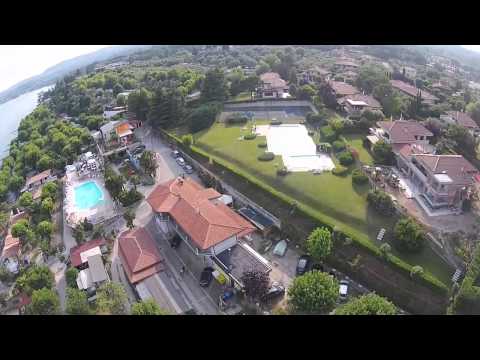 Campsite La Ca'

****
General information
Lake Garda has been a very popular destination for years. On the west side of the lake, on a beautiful bank is where Campsite La Ca' has been since 1954. This provides an extraordinary view of the surrounding hills. The campsite is a feast for the eyes, certainly for garden lovers, due to the wonderful planting, the sculptures in the borders and the lovely flowers that give the entire grounds a Mediterranean feel. It is only a short walk via the promenade by the lake to the lovely town of Padenghe sul Garda. You will also find great outdoor cafes and a supermarket within walking distance.
Show more

Private view guaranteed

Thanks to the location of the campsite, on a reasonably steep slope, all the pitches offer glorious views over Lake Garda. You camp here on well-maintained grass fields with demarcated pitches with some shade. The size of the camping pitches varies. The campsite also rents out colourful bungalows, which are spread out over the grounds. The three, spacious toilet and washing blocks are well maintained. You can also rent private toilet and washing facilities at La Ca' campsite.

From the swimming pool to the lake

The first-class swimming pool also offers a view over the water of the beautiful lake. In the evenings, it is even more beautiful due to the lighting. There are numerous seats and a number of loungers around the swimming pool. Don't forget your swimming cap if you use the swimming pool. From the campsite, you walk down a few steps to the shingle beach. There is a cycle and foot path between the beach and the campsite. If you want to go into the water it is sensible to wear water shoes.