Campsite photos
Campsite photos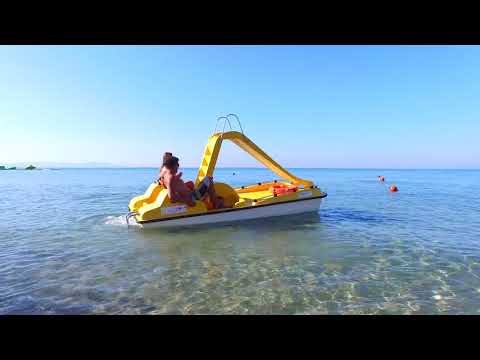 Campsite Pappasole

****
General information
Camping Village Pappasole is located in Tuscany on the Tyrrhenian coast, between the towns of Piombino and Follonica. Everything is tip top, you can have a lovely beach and relaxation holiday combined with excursions into the area.
Show more

Privacy through hedges

Camping Village Pappasole makes a well maintained and green impression. The sites are spacious and have shade and privacy through the separation by hedges. The sanitation is housed in modern octagonal buildings and is nice and clean. There are also rental accommodations, such as bungalows and mobile homes for two to six people. The train track running along the campsite can cause some noise from the passing trains for the sites at the back of the campground. The campground has a charming restaurant with an extensive menu (also take-aways), a charming bar and a large supermarket with an extensive range.

Water fun guaranteed

Many families with children come to the campground, and there are many nationalities represented. Here you will find a true swimming paradise, with four swimming pools, including a lap pool and one with wellness facilities such as massage jets. The beach is about 400 metres away and on the campground's section there are lounges and parasols.

At Camping Village Pappasole there are many sports facilities, including tennis courts, volleyball and basketball and mini golf. There is a playground for the little ones. In the high season, there is a professional activities team to keep everyone busy, both on the campground itself as well as on the beach, with aquagym, beach volleyball and numerous of other sports activities with music, dancing and a show in the evening.