Campsite photos
Campsite photos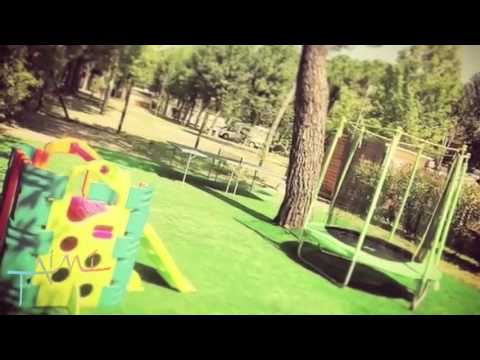 Campsite Taimì

****
General information
Camping Taimì, near the well-known sights of Tuscany, is just 500 metres away from the beach. The campsite features a swimming pool, spacious pitches and a fine restaurant. Dogs are also welcome on Camping Taimì.
Show more

The camping pitches on Camping Taimì are spacious and unmarked. The pitches have plenty of shade from the tall trees, electricity, and water facilities and drainage upon request. You can park the car next to the pitch. The camping offers spacious mobile homes for rent with a veranda so that you can enjoy the Italian sunshine. The accommodations are very luxuriously furnished and have air conditioning.

Take the dogs on holiday with you

You are allowed to bring your cat or dog with you to Camping Taimì. There is a special shower for the animals and there is a large dog park just across from the campsite. You will find a special beach for dogs, Bau Beach, just 700 metres away.

Swimming, reading and soccer

To cool off, you can visit the swimming pool or the beach, which is just 500 metres from Camping Taimì. The swimming pool is surrounded by wood flooring instead of tiles, making it blend in nicely with the surroundings. From the swimming pool, you can be at the bar and the restaurant in no time. Take a book from the small library and enjoy a drink and a good read at the poolside. Or read a book in the specially created shaded lounge area with hammocks and comfortable chairs.