Campsite photos
Campsite photos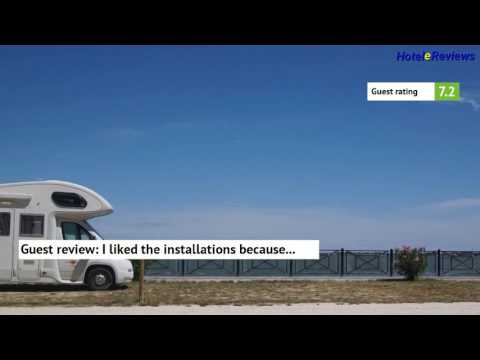 Campsite Fusina

***
General information
Camping Fusina is situated near the urbanised industrial area on the mainland opposite Venice. Not the most attractive setting, but most practical for a visit to the famous Italian city. In fact, from the campsite you can step onto the vaporetto, the water bus that takes you to this illustrious town. It is precisely for this reason that camping guests from all over the world come to this campsite. Camping Fusina offers a shuttle bus service to various places, including Marco Polo Airport (Venice) and Canova Airport (Treviso).
Show more

International visitors

The road to the campsite is characterised by docks, industry and highway on and off ramps. However, once you have reached the campsite, you find yourself in an exceptionally green oasis beyond the industrial area. The campsite consists of a lawn with tall deciduous trees. There are no demarcated pitches; you can choose your own spot. The rental accommodations (mobile homes) are fully occupied throughout the year with tourists from all over the world.

Only the strictly necessary

The campsite has a beautiful swimming pool. The other amenities on the campsite are strictly in the catering sphere. Hence, there is a bar, pizzeria, Biergarten and smaller restaurant with a slightly more sophisticated menu. There is also a camping shop for the daily necessities. The campsite is popular with young people, so the evenings tend to get quite lively...

You are here only for one reason

It is obvious that Fusina is not a campsite to spend your entire holiday. It is however, an ideal campsite for a visit to Venice, close to the mooring of line 16 of the vaporetta, which takes you across every hour.