Campsite photos
Campsite photos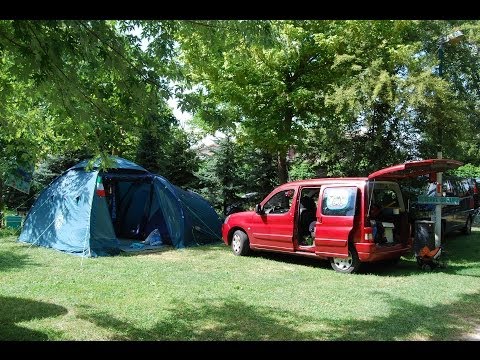 Campsite Serenissima

***
General information
Situated along the Brenta river on the agricultural mainland, in proximity to Venice, you will find Camping Serenissima. This peaceful camping site is especially popular with campers who want to visit Venice (bus stop in front of the camping site) and/or Padua. In terms of facilities Serenissima is a relatively basic camping site, most visitors only spend a couple of days here.
Show more

Quiet and green

The camping site with its abundance of greenery and deciduous trees is an oasis of peace, a lovely spot to relax after a visit to the, at times, hectic Venice. The reception is friendly and and the atmosphere amiable. The pitches are spacious, well maintained and largely shaded. You have a feeling of camping in a lovely, green garden. On the camping site you can rent basic mobile homes and bungalows, suitable for a maximum of four persons. The sanitary facilities are not hypermodern, but they are neat and clean.

New acquisition

The swimming pool on the camping site is brand new and a refreshing attraction after a visit to Venice on a summer day. Talking about refreshing: at the reception you will find a bar for an ice cream, a beer, cool drink or a lovely cappuccino. Furthermore, there is a basic restaurant and a small camping shop for the most important necessities.

Must see

Guests who camp here, mainly come to see Venice. The bus stops twice an hour in front of the camping site and takes you to Piazzale Roma in 20 minutes. From there you walk straight to the old centre of Venice or board a vaporetto, the boat that takes you through the canals.