Campsite photos
Campsite photos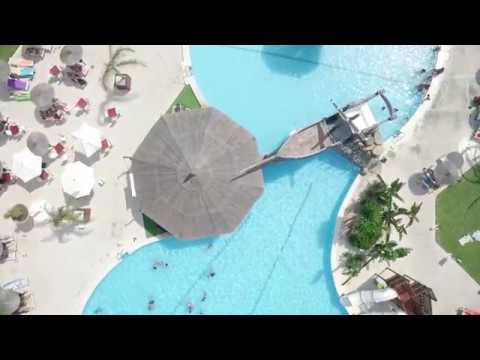 Alannia Guardamar is situated along the Segura river, adjacent to nature reserve 'Dunas de Guardamar', only 800 m from one of the quietest beaches of the Costa Blanca. The large swimming pool, indoor playground and lots of entertainment are guaranteed to keep young and old alike busy. The attractive coastal resort of Guardamar del Segura is a 10 minute drive away. The area is excellent for cycling and walking trips.
Show more

Palm trees

The camping pitches are located in rows along hardened pathways on well maintained grounds with attractive palms and deciduous trees. The pitches are spacious, level, nicely laid out and demarcated with green hedges, deciduous trees and palm trees. As the camping site is not very large, the distance to all amenities will suit everyone.

Swimming paradise

The impressive swimming paradise with large outdoor pool of 5000 m (only open in high season), indoor pool with retractable roof and bubble baths, spacious lawn with sun loungers and sun umbrellas, pool bar and slides, is the key attraction of this camping site. The quiet and child-friendly beach is approx. 800 m away. A shuttle bus to the beach is available.

Water sports lessons

There is a fitness area, a sauna with steam bath, an indoor playground, a tennis court, a beach volleyball field, a multi sports field, mini golf and plenty of entertainment. This includes games, crafts and all kinds of lessons (kayaking, windsurfing and snorkelling). In the evenings you will enjoy the music, dancing and shows.

Tasty dishes

The restaurant on the camping site has both a limited and comprehensive menu with regional dishes, tapas, pizzas and sandwiches. There is also a bar with large terrace. You can also have breakfast here.
Campsite accepts ACSI Club ID
Popular amenities
Dog(s) in high season (on lead)
ACSI Club ID is accepted as an identity document