Campsite photos
Campsite photos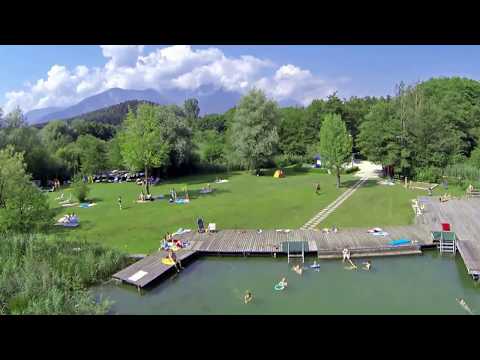 Camping Breznik - Turnersee
General information
The well-maintained campsite Breznik-Turnersee is in the beautiful region of Jauntal, located in bucolic Carinthia. The camp grounds directly border the crystal clear Turnersee lake. The campsite has a large jetty and a sunbathing lawn on the banks of the lake. Swimming, sunbathing and boating are the activities that are sure to enhance an already relaxing holiday.
Show more

Inviting family camping

What first strikes you is how well maintained this campsite is. Here you camp on large, flat fields laid out at different heights. They slightly incline to the banks of the Turnersee. The seasonal pitches and touring pitches are spread out across the campgrounds.

The pitches differ in size (70-130 m2) and are flanked by tall trees or with green hedges. These pitches have a lot of shade, while others are located more in the sun. The campsite rents out four campers and twenty-eight modern and well-equipped mobile homes. In the high season, there is a separate field for dog owners.

Sunning, swimming and boating

You get to the shore from the campsite via a short path. There they have built an enormous jetty where you can sunbathe to your heart's content. You can also sunbathe on the sunbathing lawn. Convenient: by the lake there is also a sanitary building and a bar. You can enjoy wonderful boating on the placid lake in a canoe, kayak or a dinghy.

For active people

Do you want to do sporty activities with the family? Then you've come to the right place! In the area you can enjoy fantastic hiking and cycling. The local tourist office organises lots of excursions. In July and August there is an entertainment programme for children.