Campsite photos
Campsite photos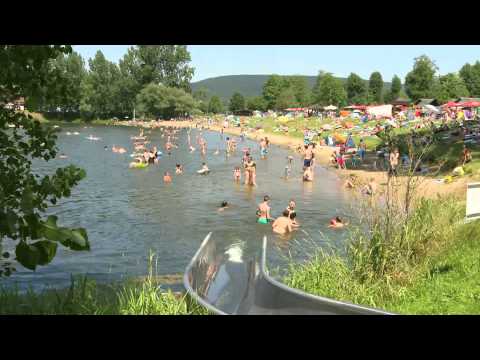 Erholungsgebiet DoktorSee

****
General information
Not far from the town of Rinteln, on the Weser river around the Doktorsee lake, lies the Doktorsee recreation area. This hilly landscape with alternating agricultural and nature areas, many small towns and villages with picturesque half-timbered houses, has a friendly atmosphere. Especially in spring and early summer when the fresh greenery of the trees and shrubbery along the winding Weser river brightens up the landscape.
Show more

First impression

The first impression of the Erholungsgebiet DoktorSee is overwhelming. This is because of the enormous proportions of the grounds. Around the lake are a number of holiday cottages and mobile homes. There is also a marina, a motor boat club and a church. The grounds are well kept and the pitches are average in size and mostly located directly by the water. A portion of the pitches are so-called comfort pitches with all the necessary amenities. The camping site is dog-friendly (special dog showers).

Accommodation

Obviously, you can bring your own tent, caravan or camper van, or you can rent accommodation: holiday cottages, lodges, chalets and apartments. There are ample, recently renovated (2016) sanitary facilities for guests.

Entertainment

It goes without saying that everything here takes place on and around water. There are slides and lots of floating play equipment near a long and narrow beach. You can enjoy swimming, boating and aqua cycling on the lake. You can also cast a line from a quiet spot on the banks. For the youngest camping guests, there are various safe and clean playgrounds and a comprehensive entertainment programme. Also present on the grounds: a mini-golf course and volleyball courts.