Campsite photos
Campsite photos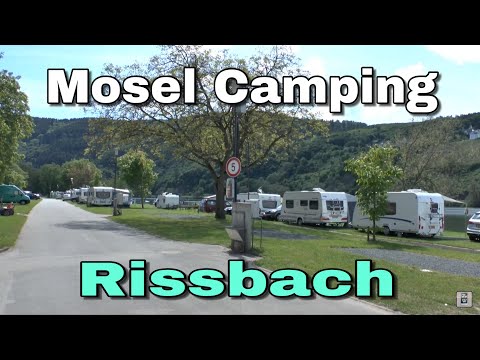 Moselcamping Rissbach

****
General information
At Moselcamping Rissbach in Traben-Trabach, you are in the heart of the Moselle. You camp directly on the river and in the midst of beautiful German nature. At this real family campsite, there is something for everyone. From relaxing in nature and cultural trips to beautiful bike rides and fun in and on the water.
Show more

Plenty of camping choice

From the reception you drive along the Moselle to your camping spot. The camping pitches are located in three rows along the river. You can choose from places with or without demarcation. The amount of shade also varies for each pitch. Anyone without their own camping equipment can sleep comfortably in a wooden wine barrel.

The campsite has a restaurant with a modest menu. There is also a small supermarket with basic necessities. The centre of Traben-Trarbach is a five-minute drive away, where you will find plenty of shops and restaurants.

Plenty of water fun!

Water fun is of course guaranteed at a campsite right on the river. You can swim, sail, fish and even water ski in and on the Moselle. Or grab your camping chair and watch the passing boats together. Prefer the swimming pool? No problem! Young and old can relax in the heated outdoor swimming pool and toddlers' pool.

Wines, wines, wines

The town of Traben-Trarbach was one of the most important wine trading towns in Europe in 1900. The town still has the highest concentration of wine cellars in all of Germany. With numerous guided tours, wine tastings and walks through vineyards, you will reap the rewards! The campsite itself stores various wines in a cellar and regularly organises tastings.