Campsite photos
Campsite photos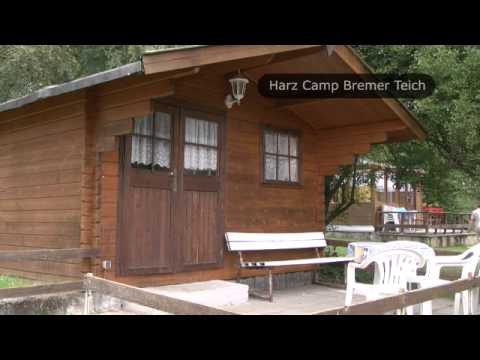 Harz-Camp Bremer Teich

***
General information
Bremer Teich, a large lake measuring 3.7 ha, is situated in the middle of the Harz mountains. On the banks, you will find the camping site Harz-Camp Bremer Teich. The camping site has two separate sections: one for groups and one for individual campers (170 pitches). Furthermore, there are 15 holiday bungalows in 4 price classes, from basic to luxurious. The camping site a great base for nature lovers who want to explore the natural beauty of the Harz mountains.
Show more

Pitches and facilities

The pitches vary in size and are usually not separated by hedges or fences. You will find many guests from the region who spend the entire season on the camping site.
Because of the remote location of camping site Harz-Camp Bremer Teich, it comes in handy that the camping shop is well-stocked. The restaurant has a lovely terrace and attractive garden.

Surroundings

The Harz is an area for outdoor sports enthusiasts who can indulge in short or longer cycling and walking trips. However, you will have to master a few steep hills. Therefore, you should be in fairly good physical condition to enjoy the area on foot or by bicycle. Alternatively, you could take a trip with a electric bicycle.

Quedlinburg

The area surrounding the Harz mountains is rich in historical towns, of which Quedlinburg is the nearest. Since 1994, the abbey church of St Servatius, the castle and the historical town centre are listed UNESCO World Heritage Sites. This is mainly due to the history of Quedlinburg as a royal city, the medieval street patterns and striking half-timbered houses. Each of them is a highlight of Romanesque architectural style.