Campsite photos
Campsite photos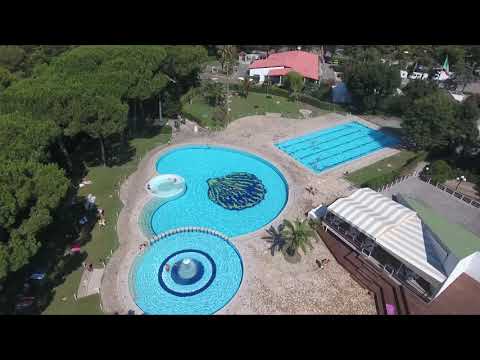 Baia Domizia Camping Village

****
General information
Between tall pine trees you will find the attractively laid out holiday park Baia Domizia Camping Village. Situated directly by the Tyrrhenian Sea and close to Naples, Rome and Pompeii, this a pleasant location for an enjoyable holiday. The entire site is neatly laid out with much vegetation. The large camping site is located near the lively coastal resort town of Baia Domizia. Via a quiet road past agricultural fields, you arrive at the square in front of the reception. This is also the entrance of the camping site where everything is about enjoyment and relaxation.
Show more

Summer atmosphere at the swimming pools

The camping site has two large outdoor swimming pools and a toddler pool. The sunbathing lawn is well maintained and the palm trees create a real summer atmosphere. Important information for swimming: you can rent sun loungers and the pool supervisor insists on bathing caps.
If you prefer the sea, you can access the 1200 m long narrow sandy beach from three spots on the camping site. There is a shower and it is staffed by a lifeguard on busy days. Wind surfing is allowed at the beach and a large number of sports fields are located near the sea.

Homemade ice cream

When you go to Italy, you will most likely want to have a real Italian ice cream now and then. This is also possible at Baia Domizia Camping Village. There is an ice cream parlour where you can choose a different flavour each day.