Campsite photos
Campsite photos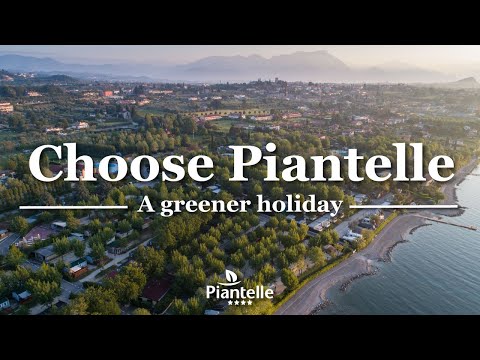 Campsite Piantelle

****
General information
Camping Piantelle is situated along a private pebble beach on Lake Garda. The campsite has well-tended delineated pitches, many of which have beautiful views of the lake. Campsite amenities include a swimming pool, a fine restaurant and entertainment in the peak season.
Show more

Camping among the olive trees

Camping Piantelle is situated among the olive trees and is a relatively quiet and well-tended family campsite. The camping is partly flat, with terraces closer to the lake. The spacious pitches are subdivided into various categories, depending on the level of luxury.

You will find two swimming pools on Camping Piantelle: a swimming pool with wide stone steps for easy access to the water and a wading pool which is just 60 cm deep. A large sunbathing area with loungers and sunshades surrounds the swimming pools. There is also a Swedish sauna at the pool. Fancy a bite to eat? Then you can have a snack at the poolside snack bar.

Pebble beach on Lake Garda

The campsite is situated directly on Lake Garda. The 250 metre-wide pebble beach slopes gently to the water, making it ideal for children to play in the lake. There is a wooden jetty for campers with a boat, but there are also buoys for boats with a maximum length of seven metres, as well as a boat ramp.

Special olive oil on Camping Piantelle

The olive trees on the campsite have been around much longer than the campsite itself. In October and November, the olives are harvested by hand in the traditional manner. They are cold pressed within 24 hours to produce home-grown extra virgin olive oil. The olive oil is, of course, sold on the campsite.