Campsite photos
Campsite photos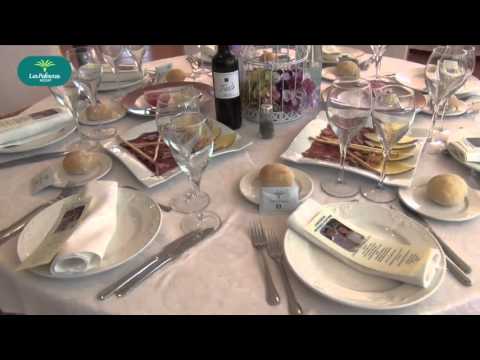 Camping Internacional Las Palmeras

****
General information
Camping Internacional Las Palmeras is located between Murcia and Alicante in the south-east of Spain, just 20 minutes' drive from the beach. Perfect for peace seekers or campers travelling through Spain. Fully equipped camping pitches or luxury bungalows and a beautiful swimming pool will allow you to enjoy your camping holiday in complete peace. The restaurant is definitely also a must!
Show more

Camping Internacional Las Palmeras is just a five minutes' drive from the motorway (A7). The campsite reception can be found in the hotel on the site. You'll receive a warm welcome here and be guided through the campsite, past the many tropical plants.

The comfortable camping pitches are separated by palm trees and have electricity and water. You might like to stay in one of the 'Casas Rurales' for a more luxurious holiday experience.

Swimming paradise

Camping Las Palmeras is not a typical family campsite. Older couples in particular come here to enjoy the warm weather, nature and peace. Relax by the beautiful mosaic-tiled swimming pool paradise between the palm trees. Sunbeds are dotted around the pool, so you can sunbathe and relax after taking a dip.

La Palmera van Elche

Camping Internacional Las Palmeras is a good base for visiting the town of Elche. In the time of the Moors, a huge palm tree forest was planted here, which is maintained by a centuries-old irrigation system. UNESCO has designated the palm tree a World Heritage Site.