Campsite photos
Campsite photos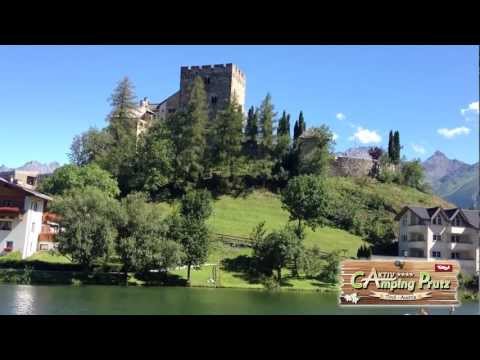 Aktiv Camping Prutz

****
General information
The wonderfully maintained Aktiv Camping Prutz is located near the town of Prutz, in Tyrol. The fast running river Inn runs right past the campground: not to swim in, but all the more perfect for rafting. Cross the bridge and you are in the charming town of Prutz (600 m). Here you camp in an area with mountains, lakes and fantastic natural surroundings. The topper of this real family campground is the free entry to the large swimming paradise in Prutz (1.5 km).
Show more

Green, but busy

All campsites are nicely maintained, with lovely grass trees. A nice amount of trees, so you won't lack shade. There are paved sites as well. The sites (numbered) vary in size. It is very busy in the high season and you may want more space. There are many Dutch, Germans and Swiss, primarily young families. In the low season there are mostly seniors coming to the area for walking and cycling. It's much quieter and you can choose your own site.

Top (swimming) pleasure for everyone

The great advantage of the campground is the free access to the swimming paradise in Prutz, with the Summercard. A wonderfully laid out and complete whole, with pools of various depths, waterfall, slide (45 m long) and plenty of play equipment.

Eating and drinking

You can buy most of your necessities in the Minimarkt. The simple restaurant (small menu) has a salad with home made dressing that is very highly recommended. In the village you'll find a bakery, butcher and supermarket.